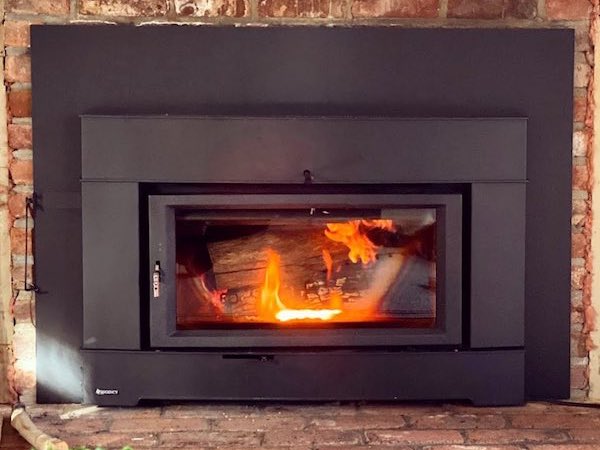 Are you on the fence of getting a Mercer County fireplace installation? Perhaps you would love having nice, relaxing fires to wind down after a long day, but you still have some concerns. To help you make a decision, below are some compelling reasons to consider a Mercer County fireplace installation for your home.
Reasons to Consider Mercer County Fireplace Installation
Cheaper Than You May Assume:
Mercer County fireplace installation costs can vary significantly depending on the type of fireplace (wood-burning, gas, electric), the aesthetics of the project and the positioning of the fireplace within the home. Because of this, you can really cater your fireplace to your budget. The best way to determine the cost of your project is to consult a professional.
Adds Volume to Your Home:
Your fireplace installation could pay for itself by adding value to your home. According to a National Association of Realtors survey, almost half of homebuyers would pay more for a home with a fireplace. Similarly, the National Center for Real Estate Research discovered in its study that each fireplace adds, on average, 12% to home values. Wood-burning fireplaces seem to be the most popular, but it's clear that installing a fireplace of any kind will add value to your property.
Improve Heating Efficiency:
Fireplaces can offer you further financial benefits by decreasing your energy bill. Your fireplace contributes to the overall heating of your home, and, when placed strategically, can help save you money.
Different Fireplace and Chimney Options:
Just as your fireplace can be tailored to your budget, it can also be tailored to your aesthetic taste. Whether your décor style is sleek and modern, quaint and traditional or anything in between, you can install a fireplace that fits seamlessly into your home.
Great Ambience:
This last point is a little more sentimental, but we stand by it. There is nothing quite like gathering around a warming fire on chilly evening to watch the flames, hear the logs crackle and let that comforting, woodsy scent fill your home. People buy scented candles to try to manufacture a fireplace experience; why settle for that when you could enjoy the real deal? Fireplaces are the heart of the home, the hub for connecting with your family and friends. The personal enjoyment a fireplace brings is well worth the installation efforts.
Looking for the Best Company for Mercer County Fireplace Installation?
Are you looking for a Mercer County fireplace installation company with the experience and service you deserve? Do you want a family friendly specialist helping you through the process of purchasing and installing your fireplace? You can give us a call today at (609) 737-0133 to schedule an appointment or to get more information. We pride ourselves on serving the Mercer County NJ area with the best possible service available anywhere. Your satisfaction is important to us. Our team wants to ensure that you get exactly what you're looking for and enjoy it for years to come.