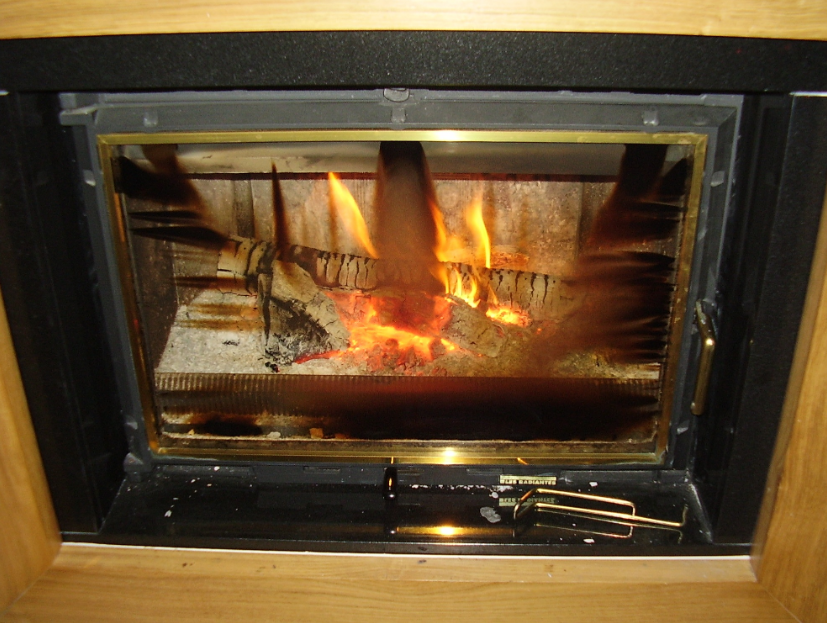 It's that time of year where people enjoy the warmth of a fire to stay warm and cozy. But, it doesn't have to be a wood fire and all the mess that goes with it. Gas fireplaces are a growing trend that continues to grow. That does not change the aesthetic appear of the fireplace in wintertime, and year-round use as a decoration. Since no actual combustion is involved, they can be placed almost anywhere in your home. Little price difference exists between them and the old-fashioned wood fire stoves. However, they are more affordable in the long run of fireplaces due to energy use and ventilation. In order to stay warm and safe, however, fireplaces are important to maintain.
Chimney repair in Mercer County
is easy when you seek it through the proper professional channels. To maintain and clean your gas fireplace Mercer County professionals are here to help.
Benefits of Gas Fireplaces | Gas Fireplace Mercer County
Gas fireplaces are a great choice for any type of living situation. Even if you have a traditional fireplace, you can set up a gas system of heating. All they need is gas or propane fed into them. You don't have to buy lumber and build fires. These fireplaces are easier to control than open flame, giving you more regulation over the warmth of your home. You simply turn it up or down with a thermostat, which gives a much easier and accurate reading of temperature. A gas fireplace provides a lot of heat, and does it more affordably than a traditional woodfire stove.
Types of ventilation | Gas Fireplace Mercer County
There are two main types of gas fireplace vents for optimum safety. A direct vent is when the gas from the gas fireplace releases out of the house directly. This chimney method is also known as a "natural vent", since the vent is already attached to the house. But if you do not have a chimney, the flume can be attached through any opening to the outside. This is one of the most common choices for ventilation. For these fireplace vents, the pollutant level is low, maintaining a safe oxygen level for the room.
Chimney repair | Gas Fireplace Mercer County
If you have a chimney to vent your gas fireplace, you then have the concern of chimney maintenance. Chimneys channel out dangerous toxins, so if they are not functioning, your household is at risk. Risks like blockages; if your chimney is in use and uncovered, there is a risk of outside things getting in. From animals to debris, it is important to check out your chimney to ensure the passage is clear. The chimney itself can start to chip or break over time. Broken chimneys cannot be mended without professional aid.
Typical wood-burning fireplaces emit smoke and pollutants into the environment. However, gas fireplaces, especially in cases with adequate ventilation, emit far less toxins. Instead air quality is assured to keep residents safe and in comfort. Gas fireplaces are simply more environmentally friendly than burning loads of wood. The emissions are far lower than wood-stoves. Clean gas logs also allow you to maintain the classic fireplace aesthetic, without burning up wood. No flame needs to be stoked and maintained, no lumber needs to be carted about. Tis the season to think about your home and keeping it in shape. If you have an active chimney, make sure that it is in peak condition and always ready. Roast some chestnuts in the oven, and enjoy your gas fireplace. To learn more about installing and maintaining gas fireplaces Mercer County professionals have all the information you need.
Related NJ Chimney Sweep Posts: