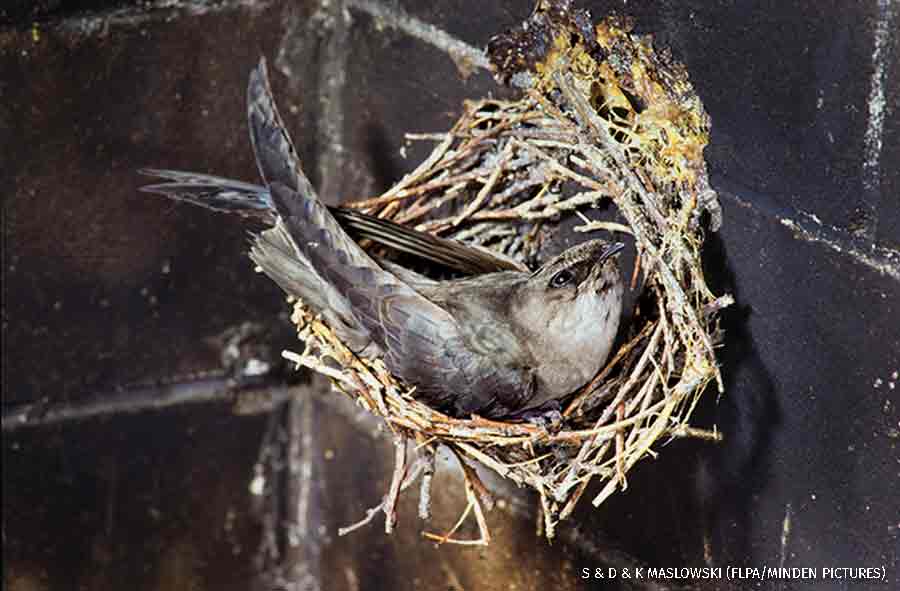 Why It's Important to Schedule Fireplace Sweeping is safety first and foremost.  Fire prevention relies on adequate fireplace maintenance.  A wood burning fireplace adds warmth and comfort to a chilly home, but it opens the chimney to fire hazards if it is not swept at least every one to three years.
Fireplace Sweeping in Mercer County
Fireplace Safety Check
Before the temperature starts to fall, there are several things you can do to make sure your wood-burning fireplace is safe and efficient.  The National Fire Protection Association (NFPA) recommends chimneys be swept at least once a year, at the beginning of winter, to remove soot and debris.  You can find a certified chimney sweep at St John's Chimney Sweeps.  Additionally, make sure you're familiar with how to work a fireplace before you attempt to start a fire.
Creosote
Creosote is a chemical mass of carbon formed when wood, tar or fossil fuels are burned.  Creosote can linger in chimneys and is not visible from the outside.  When creosote is not removed, it can become a thick coating of debris inside the flue and chimney.  Most chimney fires start in the smoke chamber or smoke shelf area so it's important to clean those areas.
Creosote ignites at 451 degrees Fahrenheit and once it starts burning, it expands like foam sealant and can build to more than 2,000 degrees Fahrenheit in less than a minute.  Call a chimney sweep who's certified by the Chimney Safety Institute of America at St. John's Chimney Sweeps.
Make sure the sweep you hire does more than just pushing a brush.  A chimney sweep needs to be knowledgeable about building codes, trained to recognize venting problems, recognizes deterioration, and able to advise you regarding the chimney's condition.  The National Fire Protection Association recommends that chimneys, fireplaces and vents be inspected at least once per year for heavy use.
Creosote removal is vital to your safety.  A chimney sweep log helps to prevent unwanted fires and helps to remove debris deposited along the flue.  These sticky deposits are called creosote.  Creosote deposited over a long period becomes highly flammable and it's often the cause of chimney fires.  Sweeping logs are popular because of their ease of use for creosote removal.  All you have to do is unwrap the log from its package and place it in a lit wood burning fireplace.  However, creosote is not the only reason you need St. John's Chimney Sweeps.
Check Chimney for Cracks
Before that first fire of the winter season, check the chimney with binoculars.  Look for the chimney structure for cracks, loose bricks or missing mortar.  Moreover, you should check your chimney liner for signs of deterioration.  Cracks and spalling on the chimney exterior indicate chimney deterioration, so check your chimney crown or have a professional take a look.  St John's Chimney Sweeps can inspect the chimney for cracks.
Cap It
Use a wire-mesh cap to cover the top of the chimney to keep birds, squirrels, rain and other debris from entering.  The last thing you want while working your fireplace is to find some deceased animals coming down the flue.  Caps can deteriorate over time, so be prepared to replace your rain cap if it's corroded or been damaged by weather.  Caps come in different sizes, so make sure it fits snuggly on the chimney top.
Damper
The damper is a movable plate that sits above the fireplace before the flue.  Make sure the fireplace damper is working properly.  There should be no debris preventing it from opening and closing.  This is a critical step in understanding how to start a fire in a fireplace safely.
Trim Limbs
Make sure there are no overhanging tree limbs encroaching on the chimney, and if so, trim or prune those limbs.  Limbs can present a fire hazard by restricting the proper draft airflow in your fireplace.
Ashes
Another important step to knowing how to work a fireplace is to make sure all ashes are cleaned out of the firebox before you start stacking wood for that first fire.  Simply sweep the cold ashes and dispose of them outside.  However, you may want to keep a few ashes around to help build a fire in your fireplace.  Be aware that coals can remain hot for up to three days, which can become a fire hazard if they come in contact with flammable materials.  Always use a fireplace screen to protect your home from ash splashes.
Fireplace Guard
To prevent hot embers from getting out, use a metal-mesh screen or glass fireplace doors.  Don't burn wood in your fireplace without a guard.  Glass doors will need to be cleaned regularly too as they tend to get a bit dingy looking over time.
Alarms
Before starting a fire, make sure all of your smoke and carbon monoxide detectors are working.  Check the battery monthly and change the battery twice a year when spring forward and fall back occurs (Daylight Savings Time).
Test Function
Test your fireplaces' function by lighting a few small pieces of seasoned wood.  Light the wood from the top down.  If smoke doesn't exit vertically from the fireplace into the chimney and instead enters the room, troubleshoot to correct any problems.  This is key to help you understand how to properly work a fireplace.  Problems can include creosote buildup, debris in the chimney such as birds or nests, or a closed or partially closed damper.  Additionally, if your home is tightly sealed for energy conservation, the smoke may draft into the home.  Simply open a window a little bit to provide the intake air needed to make the smoke goes up the chimney.  Once the fire is burning brightly, you can close the window again.
Wood
Choose dense wood such as oak.  Wood should be split and stored in a high and dry place for at least six months.  Green woods, such as pine, are not recommended for a wood burning fireplace since they can produce more creosote.
Small Fire
Small fireplace fires generate less smoke and create less creosote buildup.  When building a fire, put the logs toward the rear of the wood-burning fireplace and be sure to use kindling to start the fire.  Never use flammable liquid to start a fire in the home.
Air
To get the most out of your fire, run ceiling fans clockwise on low speeds to redirect the warm air from the ceiling into the living space.  Circulating the air keeps the entire room warm instead of pockets of warmth.
Fireplace Sweeping in Mercer County
Contact us
St John Chimney Sweeps  Address  1613 Reed Rd D1, Pennington, NJ 08534
Website http://www.stjohnchimneysweeps.com/  Phone Number: (609) 737-0133
Email:  stjohnchimneysweeps@verizon.net   Proudly Serving Mercer County, Somerset County, Hunterdon County, & Surrounding Areas