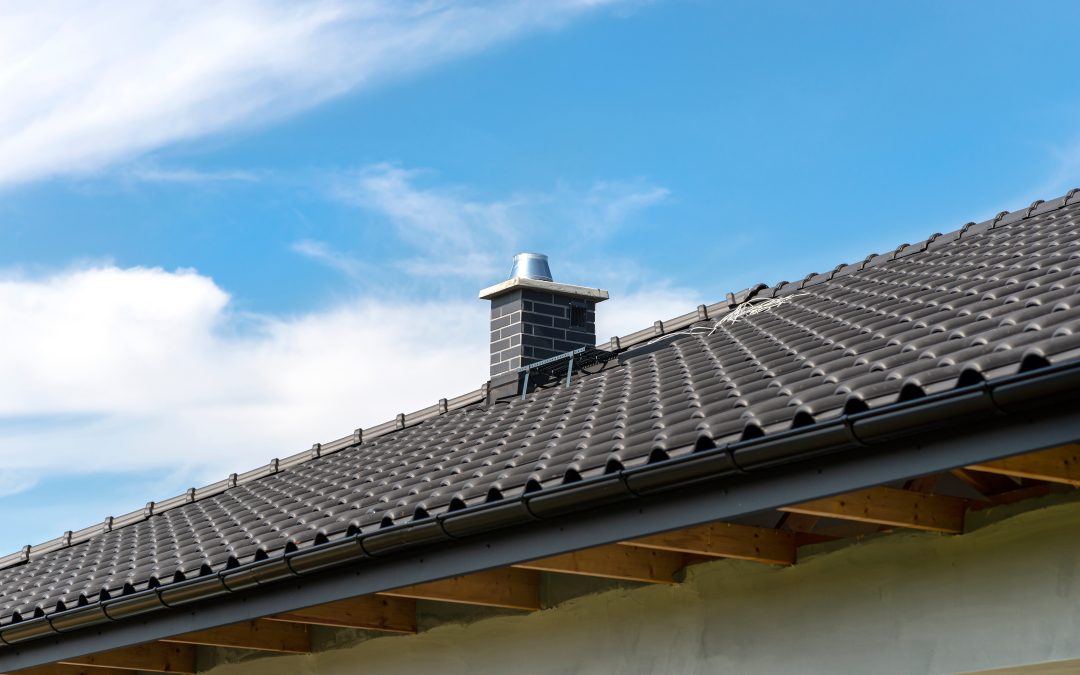 Do you know if it's time to contact a chimney professional for a new chimney liner installation? A chimney liner is an essential part of a home's fireplace, wood stove or furnace, and helps protect the home from the potential danger of smoke and other fumes. It is installed inside the flue of a fireplace, wood stove or furnace to ensure that these combustible gases escape safely into the atmosphere. The chimney liner also helps provide a more efficient burning of fuel and prevents the chimney from overheating. So what are some signs that you need a chimney liner installation installation in Mercer County, NJ? Read in to find out!
Chimney Liner Installation in Mercer County | Signs that You Need to Replace Your Chimney Liner
1. Damaged or cracked chimney liner:
The most common signs of a failing chimney liner are cracks and damage on the inside of the flue wall, or on the outside of the clay tile lining. This can cause a dangerous build up of creosote, which is highly flammable, so it's important to inspect your chimney regularly for any visible signs of damage.
2. Excessive smoke:
If you notice an increase in smoke coming from your fireplace or wood burning stove, then this could be an indication that your chimney liner needs replacing. A damaged chimney liner will create a poor draft and allow more smoke to escape into your home than necessary.
3. Obstructed chimney:
If your chimney is blocked by debris or nests, it could be causing a fire hazard, as well as putting additional strain on the chimney liner. You should contact a professional to inspect and clean your chimney regularly to ensure that it's safe and in good working order.
4. Soot build-up:
If you notice an increase of soot in your home, this could be an indication that there is something wrong with the liner and needs replacing. Contact a professional to have them inspect the chimney for any signs of damage.
If you suspect that you need a new chimney liner installation in Mercer County, NJ it's important to contact a professional as soon as possible. A chimney liner installation will help protect your home from smoke and combustible gases, as well as ensure that you are able to enjoy a safe and efficient burning of fuel. Don't wait until it's too late – contact a professional today for an inspection!
Looking for an Experienced Chimney Professional for Mercer County Chimney Liner Installation Services
Searching for the best Mercer County chimney professional? Contact St. John Chimney Sweeps today! St. John Chimney Sweeps has been in business for over 15 years. We are a full service chimney and fireplace sweeping and installation company in Princeton, New Jersey. We offer 100% customer satisfaction and a no mess guarantee. Our products also come with a lifetime warranty. The employees at St. John Chimney Sweeps go through an extensive training and have earned certificates, which permit them to do the job right. We are honest and efficient in all our jobs. We are also a licensed and insured company. St John Chimney Sweeps is the most trusted New Jersey chimney sweep company. We have the experience and skills to far exceed your expectations. Give us a call today. We encourage you to look through our website and see all we have to offer.
Related NJ Chimney Sweep Posts:
Chimney Service in Mercer County
Top Signs that it's Time to Service Your Chimney
Mercer County Fireplace Repair