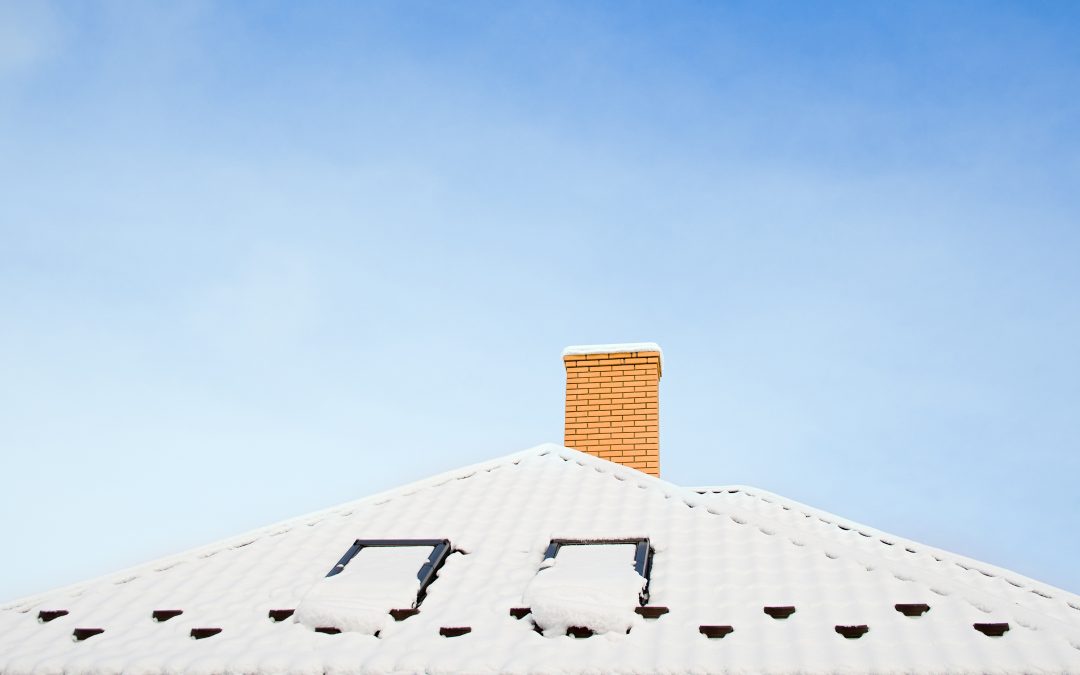 Do you know if you need Mercer County chimney damper repair services? A chimney damper is the metal plate located at the top of your flue that seals off the fireplace when it's not in use. It works by blocking the flow of air through the chimney, which helps to keep heated or cooled air from escaping out of your home. The ability to open and close a damper also allows you to control the amount of smoke and heat that escapes, helping to improve the efficiency of your fireplace. Over time, however, these dampers can wear down or become damaged and will need to be replaced or repaired. If you actively use your fireplace, you may want to look into Mercer County chimney damper repair services to ensure that your fireplace stays safe and efficient.
Mercer County Chimney Damper Repair | Why it's Important to Maintain Your Chimney Damper
Having a properly functioning damper is essential to the safety of your home. If it's not working correctly, smoke and noxious gases can escape into your house instead of being drawn up through the chimney. Additionally, these gases can also build up in the flue, potentially leading to dangerous carbon monoxide poisoning. To prevent this from happening, you should have your damper inspected regularly for any signs of wear or damage that could be preventing it from closing securely. It's especially important if you haven't used your fireplace in over a year or if you've recently noticed strange smells emanating from it.
Keeping track of when and how often you use your fireplace can help determine when you need Mercer County chimney damper repair services. Regularly cleaning the flue and inspecting your chimney also allows you to spot any warning signs of damage early on, allowing for an easier and less expensive repair process. Additionally, having a well-maintained damper helps make sure that your fireplace is working efficiently and that heated or cooled air isn't escaping out of your home without you knowing it.
Chimney Damper Repair in Mercer County | Signs of Chimney Damper Damage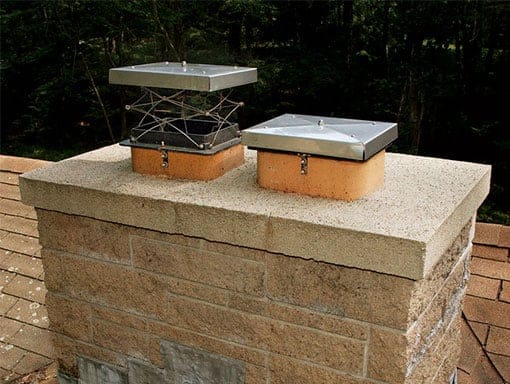 There are several common signs that you might need Mercer County chimney damper repairs or even a full replacement. If you notice any of the following, it's a good idea to call a professional for an inspection:
Creaking and Squeaking:
If you hear creaks or squeaks coming from the chimney, it could be a sign that your damper is damaged. This may indicate that the metal has become worn down, making it difficult to properly open and close the damper. In some cases, it can also cause air leaks around the flue.
Rust or Corrosion:
Over time, moisture in your chimney can lead to rust and corrosion on the flap of your damper. If this happens, the metal will become weak and may not be able to fully open or close when necessary, leading to inefficient heating and cooling within your home.
Drafts:
You should be able tell when your chimney damper is not working properly by feeling a draft of cold air coming down the flue. This can be an indication that the metal has become too worn down and needs to be replaced, or at least repaired.
Smoke in the Home:
If you notice smoke coming into your home when you're not actively using the fireplace, it could be a sign that your damper is stuck in the open position and is unable to close completely. A professional should inspect your chimney as soon as possible to determine if it needs to be repaired or replaced.
If you're experiencing any of these signs, it may be time for Mercer County chimney damper repair services. An experienced technician can inspect your flue and replace or repair the damper as needed. This will help to improve the safety and efficiency of your fireplace, while also preventing air leaks in your home.
Looking for an Experienced Chimney Repair Professional in the Mercer County, New Jersey Area?
Searching for the best Mercer County repair service? Contact St. John Chimney Sweeps to inspect your chimney and have it cleaned or repaired. St. John Chimney Sweeps has been in business for over 15 years. We are a full service chimney and fireplace sweeping and installation company in Princeton, New Jersey. We offer 100% customer satisfaction and a no mess guarantee. Our products also come with a lifetime warranty. The employees at St. John Chimney Sweeps go through an extensive training and have earned certificates, which permit them to do the job right. We are honest and efficient in all our jobs. We are also a licensed and insured company. St John Chimney Sweeps is the most trusted New Jersey chimney sweep company. We have the experience and the skills to far exceed your expectations. Give us a call today. We encourage you to look through our website and see all we have to offer. Our blog can guide you in the right direction with helpful tips and advice on chimney related services. Service towns in the Mercer County, NJ area include Princeton, Hamilton, West Windsor, East Windsor, Lawrence, Pennington, Yardville, and many more throughout Central NJ.
Related NJ Chimney Sweep Posts: