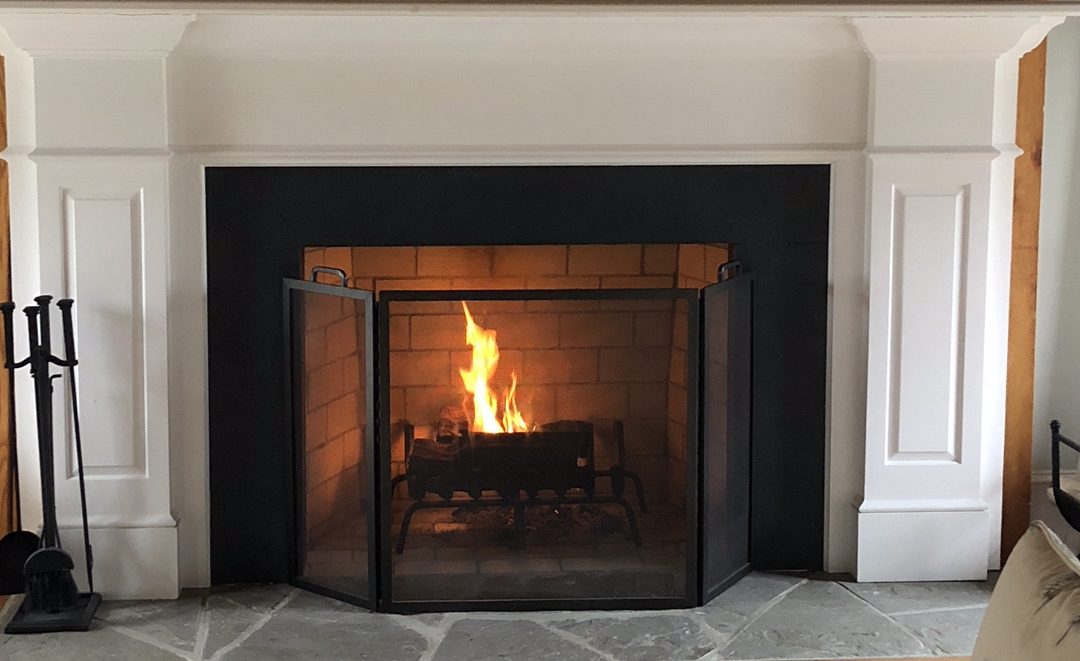 Do you know if you need Mercer County fireplace repair services? The fireplace is an often overlooked part of a home, but neglecting for too long it can be quite hazardous. A damaged fireplace can lead to disastrous chimney fires, collapses and other hazardous situations that could be life-threatening. To ensure the safety of yourself and those around you, it's important to keep your fireplace in top condition. In order for this to happen, one must recognize when they need fireplace repair before things get too out of hand; thus saving time, money and lots of frustration! Below is a list containing common warning signs you should look out for that indicate you need fireplace repair in Mercer County, NJ – if caught fast enough these issues won't turn into nightmares!
Mercer County Fireplace Repair | Signs that Your Fireplace Needs Repairs
You Smell Gas:
If you believe there is a gas leak in your home, as indicated by the smell of gas emanating from your gas fireplace, act swiftly and call a professional. Gas leaks are incredibly perilous; it's not worth taking any chances!
You Have Smoke in Your House:
If your home is filled with smoke when you light a fire, chances are it's time for Mercer County fireplace repairs. There could be several potential issues at play here, from needing an intensive cleaning to an incorrect flue size which needs correcting.
Shaling:
When the chimney liner becomes compromised, shaling occurs as tiny chunks of tile accumulate at the base of the hearth.
Cracks in the Face of Your Fireplace:
While cracks in your fireplace may give it an authentic and cozy feel, they can be detrimental to the inner workings of your system.
You Notice White Stains
A telltale sign of a leak near your fireplace is if you see a powdery residue on the bricks – this usually means that moisture has penetrated and pushed out salt from within them. Don't ignore such an obvious sign!
Warped Wallpaper:
Furthermore, if you notice your wallpaper close to the fireplace becoming distorted or damaged due to moisture, it could be an indication of a damp chimney.
Damaged Mortar Joints:
Furthermore, broken motor joints can occur when constantly exposed to moisture. Any cracks that are present allow water in and cause them to expand–when the ice melts and freezes again during cold times, this issue only grows worse. Ignoring these issues could lead your chimney to collapse!
Rust:
If your chimney has rust, it is an unmistakable signal that moisture may be present. If you spot rust in or around the firebox, damper or other areas of the fireplace, action must be taken swiftly! Ignoring this for too long can have a negative impact on your fireplace's health and safety. Don't let rust become another problem.
Looking for a Chimney Professional for Fireplace Repair in Mercer County, New Jersey?
Searching for the best Mercer County chimney and fireplace professional? Contact St. John Chimney Sweeps today! St. John Chimney Sweeps has been in business for over 15 years. We are a full service chimney and fireplace sweeping and installation company in Princeton, New Jersey. We offer 100% customer satisfaction and a no mess guarantee. Our products also come with a lifetime warranty. The employees at St. John Chimney Sweeps go through an extensive training and have earned certificates, which permit them to do the job right. We are honest and efficient in all our jobs. We are also a licensed and insured company. St John Chimney Sweeps is the most trusted New Jersey chimney sweep company. We have the experience and skills to far exceed your expectations. Give us a call today. We encourage you to look through our website and see all we have to offer.
Related NJ Chimney Sweep Posts:
Chimney Service in Mercer County
Top Signs that it's Time to Service Your Chimney